AGA Owner & Head Coach
Coach Jennifer
Coach Jenn is the owner of Airbourne Gymnastics Academy and head coach of the competitive and recreational programs. Coach Jenn brings a wealth of experience including being a former competitive gymnast, mother of two gymnasts, and years of coaching in competitive programs. Her exposure to all aspects of the sport, gives her a unique perspective on gymnastics, gymnasts, and the families of gymnasts.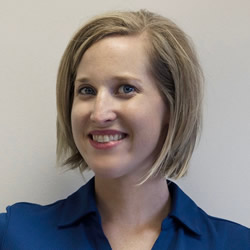 Recreational Coaching Staff
Coach Kristine
Coach Kristine is one of our preschool recreation coaches and in her "spare time" is a 2nd-grade teacher here in Fayetteville. Coach Kristine holds a bachelor's degree in Elementary Education with a concentration in Special Education as well as a certificate for Gifted Education. She is certified as an instructor through USAG and is also certified in prenatal/postnatal fitness for Stroller Strides, Fit4Baby and Stroller Barre at Fit4Mom. She previously coached Happy Feet at a local private school. Coach Kristine works with our preschool students because of her extensive knowledge of elementary education and combined with gymnastics training and previous coaching experience, she is an asset to our team preparing our littlest of gymnasts for more advanced classes!
Join our team!
AGA is always looking for additional recreational coaches and subs. If you have gymnastics, cheer, or dance experience and are interested in joining our team, please scan the QR code to go to our Indeed listings or apply at the front desk. All employees are eligible for tuition discounts, based on hours.