AGA Owners
Andrew and Kristen Lizek
Andrew and Kristen moved to Fayetteville in September 2017 after Andrew serving 13 years in the Navy as an Anesthesiologist and Flight Surgeon.  After joining a group here in Fayetteville, they have decided to make Fayetteville their forever home.  Andrew continues to be an Anesthesiologist here in Fayetteville while Kristen is a 3-year-old preschool teacher in Fayetteville as well.  They have two girls who both are competitive gymnasts who needed a facility to train in with coaches that could fulfill a model that the Lizeks dreamed of having for them.  Out of this dream came Airbourne Gymnastics Academy and with this gym, they strive to serve the community with a positive, clean, family-oriented gymnastics gym where children of all ages can reap the benefits of gymnastics education while having a blast!  Their family's love for the sport is seen in all that they pour into their facility and the attention they give to the families that have joined the AGA family!
USAG Competition Team Coach
Coach Jennifer
Coach Jennifer came to us from another gym in North Carolina coaching competitive gymnastics!  She is also a U.S. Army Veteran.  Coach Jenn has not only been a USAG Competitive Gymnastics Coach for sometime, but is also a mom of two competitive gymnasts.  Coach Jenn brings a wealth of information not only as a coach, but as a mom understanding how the life of competitive gymnasts affects the entire family.  We are so very blessed to have Coach Jenn and her daughters as part of the AGA Family!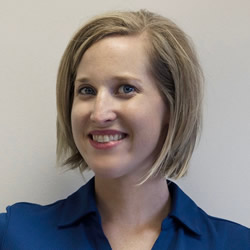 Recreational Coaching Staff
Coach Kristine
Coach Kristine is one of our preschool recreation coaches and in her "spare time" is a 2nd-grade teacher here in Fayetteville. Coach Kristine holds a bachelor's degree in Elementary Education with a concentration in Special Education as well as a certificate for Gifted Education. She is certified as an instructor through USAG and is also certified in prenatal/postnatal fitness for Stroller Strides, Fit4Baby and Stroller Barre at Fit4Mom. She previously coached Happy Feet at a local private school. Coach Kristine works with our preschool students because of her extensive knowledge of elementary education and combined with gymnastics training and previous coaching experience, she is an asset to our team preparing our littlest of gymnasts for more advanced classes!